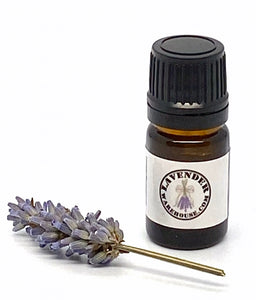 Lavendula x intermedia Grosso essential oil is the most fragrant of all Lavenders.
100% Pure and Natural.
This essential oil comes in an amber glass bottle with a Euro-dropper cap.
Unlike some others, our Grosso essential oil contains no synthetic fragrances or other synthetic chemicals.
add to a diffuser for fragrant tranquility
put a few drops in the final rinse cycle with delicate laundry
use in your air purifier or in your furnace air filter
use in your warm bath, you'll love it
use on minor burns and bee stings
add 2-3 drops in your palms; rub your hands together, cup and inhale.
To help ensure the highest quality possible, we remove any water remaining in the oil immediately after distillation, and stores our essential oils in glass containers in a cool dark place. We cap our oils with a dry inert gas to prevent oxidation.