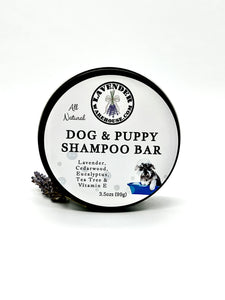 Our all natural & gentle shampoo for puppies & dogs is safe even for the most sensitive skins.
Scented with cedarwood, lavender, eucalyptus & tea tree, It not only smells wonderful but this blend of oils helps with keeping pesty fleas away. The vitamin e will help your dog's coat to look it's best and be healthy. 

**Due to essential oils in this product, we do not recommend this product for cats and kittens.